Join us for an extra grand Mardi Gras weekend in Ellicottville 2016
Friday Night Bacchus Ball at EBC
Hosted by Ellicottville Brewing at 28 Monroe St. downtown Ellicottville.
Tickets to the Ball are just $20 and include entrance, offerings from a display of seafood & carnival fare, your chance to vote for King & Queen of Mardi Gras, and a live DJ set!

View our special party menu here
Friday's event will run until 9pm.
Carnival clothing is encouraged (but not required).
During the Ball, candidates for King & Queen will be presented to give a brief speech on why that person should be Mardi Gras Royalty. Coronation will follow soon after.
or at the door the day of the event. Hurry, number of tickets are limited. Come out and join the reinvigorated Ellicottville Mardi Gras and Winter Carnival Weekend scene.
The annual parade will be on Saturday. Local merchants will decorate the village windows and the parade will feature over a dozen floats including the newly-coronated King & Queen. Guests will travel from near and far to celebrate and will don their zaniest Carnival costumes. Area businesses will be open regular hours for your enjoyment including dining or hitting the pub at Ellicottville Brewing Co., and winter sports at Holiday Valley and HoliMont. Come down and say goodbye to the winter season with us at the Ellicottville Mardi Gras and Winter Carnival Weekend!
Want to feel what it's like to be Royalty?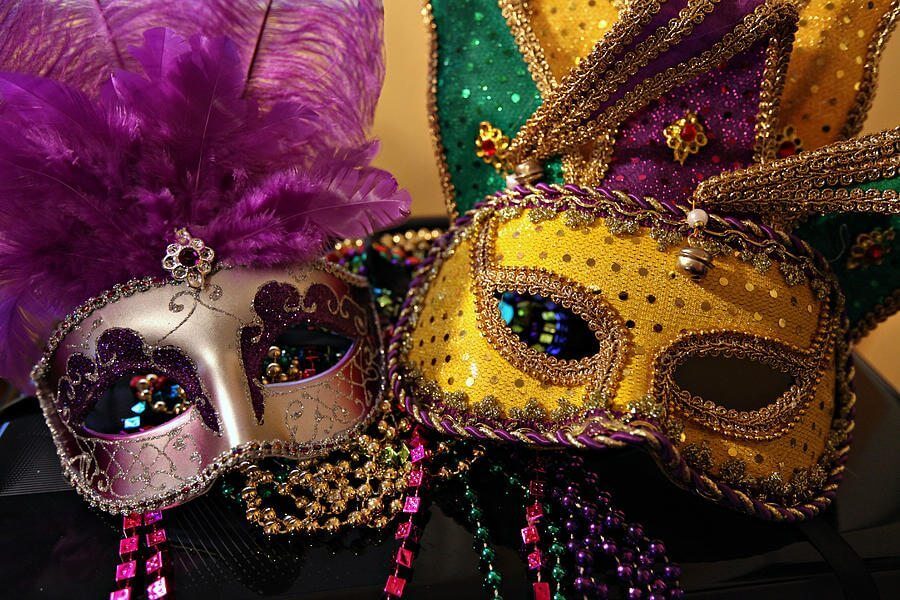 Call for Carnival Kings & Queens!
JOIN PAGEANT ON FRIDAY NIGHT AND YOU COULD BECOME ROYALTY
Purchase a ticket for Friday night's Bacchus Ball at EBC and sign up as a candidate for King or Queen. You will give a short introduction on why you should be coronated, or have a friend speak on your behalf. Arriving in your Carnival costume is encouraged for candidates. Coronation will take place that evening. You need not have a partner--both a King & Queen will be chosen.
We look forward to celebrating with you!